Go Natural Baby Blog strives to bring you earth-friendly info to help you and your family be green!
Ever on the lookout for great, eco-friendly companies, Go Natural Baby Blog wants to give you a chance to win another this tres chic Fleurville Re-Run™ Mod Pod Changing Tote from Nubius Organics. The Fleurville Re-Run™ Mod Pod Changing Tote is ideal for quick trips when you don't want to be loaded down by your enormous diaper bag.
But, really, I think this Mama could use one of these for a cosmetic bag (don't tell my baby, Deeds!).
This Changing Tote is something a fashionista wouldn't mind sporting, and it is also eco-friendly, weighing in at 100% PVC-free
Each Changing Tote keeps three plastic bottles out of our landfills.
Two winners get to take their pick of Botanical Azure or Khaki Berry Ogo.

Contest sponsor Nubius Organics have also offered a coupon code for 15% off your next purchase. Just type in ECO15 at checkout.


I pretty much want one of each product at
Nubius Organics
. Look at these cool bamboo bowls!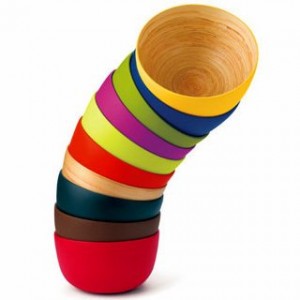 To enter to win your earth-friendly Changing Tote, visit
Go Natural Baby Blog
by December 14th and leave a comment
on their post
about your favorite product from Nubius Organics!